According to a rating by People's Daily, an official newspaper of China's communist party, the following 10 achievements were most noteworthy:
Discovery of the first millisecond pulsar by China's spherical radio telescope FAST
Successful launch of the environmental monitoring satellite 高5号 (High No. Five)
Cultivating and harvesting rice in a tropical area of Dubai by CAS experts
Successful test of the automatic pump dredger "Tianjin"
Installation of Tianhe No 3, a class E supercomputer
A nation-wide National Science Promotion Day successfully held on Sept. 15
The 1st World Public Science Quality Promotion Conference held on Sept. 17, with the "Beijing declaration" on mutual understanding, sharing and promotion of S&T
The opening of the 55 km long Hong Kong · Zhuhai · Macao bridge
The 3d Future Science Grand Prizes awarded to 7 Chinese scientists (1 mill. $ each in life sciences, material science, mathematics and computer science), and
Chang'e-4 lunar landing vehicle's successful launch towards the back-side of the moon (meanwhile successfully landed there)
People's Net, January 17, 2019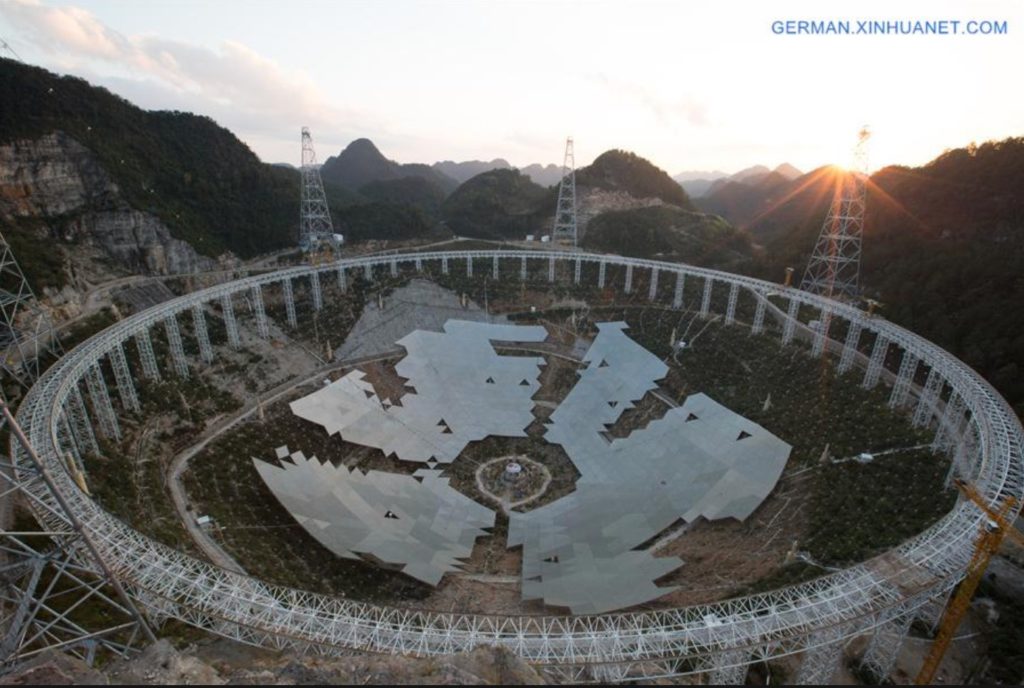 The "3D view of China" was published by Harbin Map Publishing Co. Using computer processing and raster 3D display technology, the 3D topography and landscape of China is displayed as seen from the sky. Compared to traditional maps, digital maps have a larger amount of...
read more
Window-to-China
Overview of last view Blogs
According to a study over 14 years carried out on over 23,000 people aged 80 or older residing in 22 provinces of China, those who had the highest "vegetation index" within 250 meters of their home had a mortality rate 27% lower compared to those with the lowest vegetation index.
Lancet, DOI:https://doi.org/10.1016/S2542-5196(18)30264-X

A team led by Jianhai XIANG and Fuhua LI solved the genome of shrimp (Penaeus vannamei) and obtained a high-quality shrimp genome reference map. Decapod crustaceans contain a large number of important aquatic species, such as shrimp, crab, lobster, etc., and Litopenaeus vannamei is the first among the four cultured shrimps, with an annual output of 4.16 million tons. Prawns have a highly developed vision system, a pair of compound eyes that connect freely moving eye stalks. Each compound eye contains about 5.5-8 million small eyes resulting in a wide viewing angle. Comparative genomics analysis revealed that the long-wavelength opsin gene in the shrimp genome is significantly expanded, which may be related to the organism's adaptation to the dark benthic environment. The nerve conduction velocity of shrimps is 200 ms-1, the fastest among reported species. A large number of gene families related to nerve signaling are significantly expanded, especially, glutamate and glycine receptors.
CAS news release, January 23, 2019 

The team around Chun Chao HUANG overexpressed geranylpyrophosphate synthase of Archaeoglobus, Escherichia coli isopentenyl pyrophosphate isomerase and Vitreoscilla hemoglobin in this marine microalgae, resulting in not only 1.85- and 5.02-fold increases of total carotenoids and astaxanthin, but also 2.40- and 2.74-fold increases of total fatty acids and DHA.
CAS news release, January 22, 2019

At the national conference of the China Earthquake Administration in Beijing, the following data were released: (1) the average number of earthquakes > M5.0 were 24 per year since 1950, and 16 in 2018, (2) in 2016, there were no earthquakes > M6.0 and there were no dead, (3) earthquake resistance and disaster prevention ability improved; seismic isolation technology was applied to over 1,300 newly constructed projects, active fault surveys were developed for 17 cities, and risk assessment classification was completed for 16 cities and states, (4) time for automatic earthquake information reports was shortened from 3 min in 2017 to 2 min. 
Xinhuanet, January 18, 2019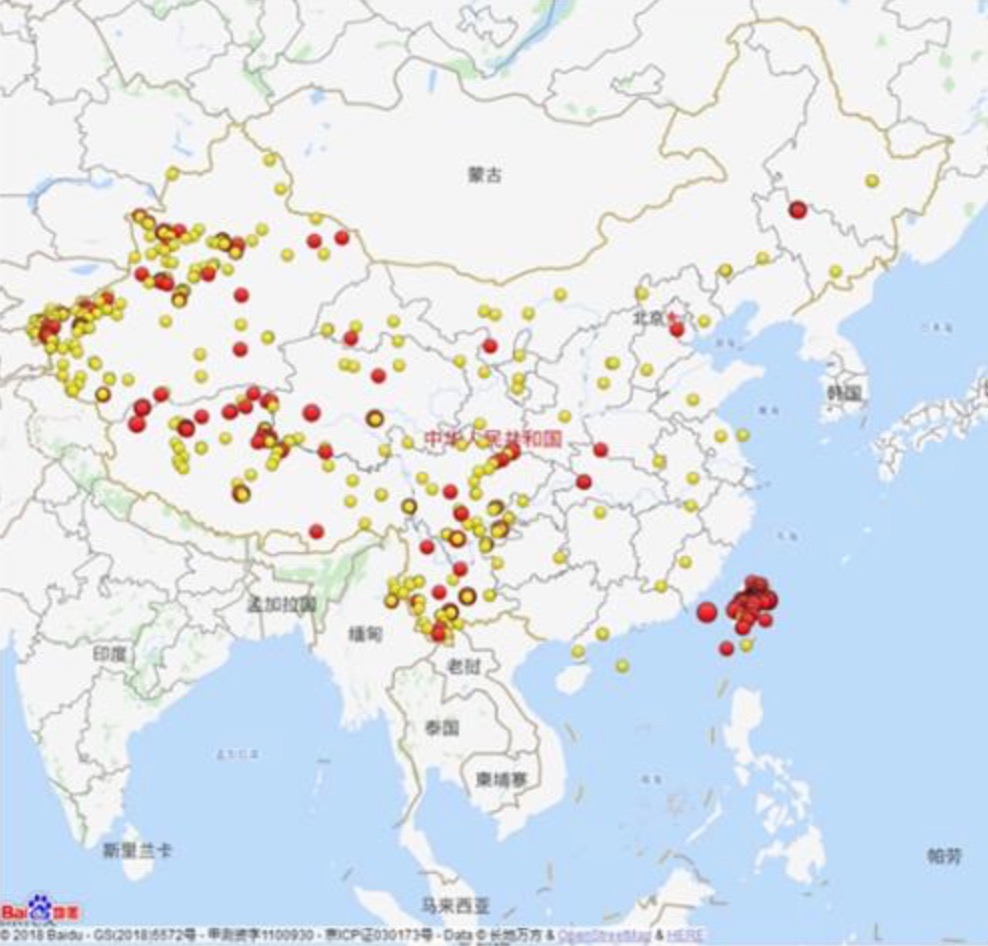 In an experiment to popularize space science, sprouting cottonseed was taken up to the moon by China's Chang'e-4 Lunar Exploration Program on January 3. The payload has a heating system which kept the seed warm for sprouting. When the payload turned off after the Chang'e-4 lander entered sleep mode to save energy on January 13, the plant died quickly of extreme cold. During the 212.75 hours from power-on to power-off, the payload worked well. Some of the results exceeded expectations, as explained by XIE Gengxin, the payload's designer and dean of Chongqing University's Institute of Advanced Technology. The payload transmitted more than 170 pictures back to the Earth.
CAS news release, January 18, 2019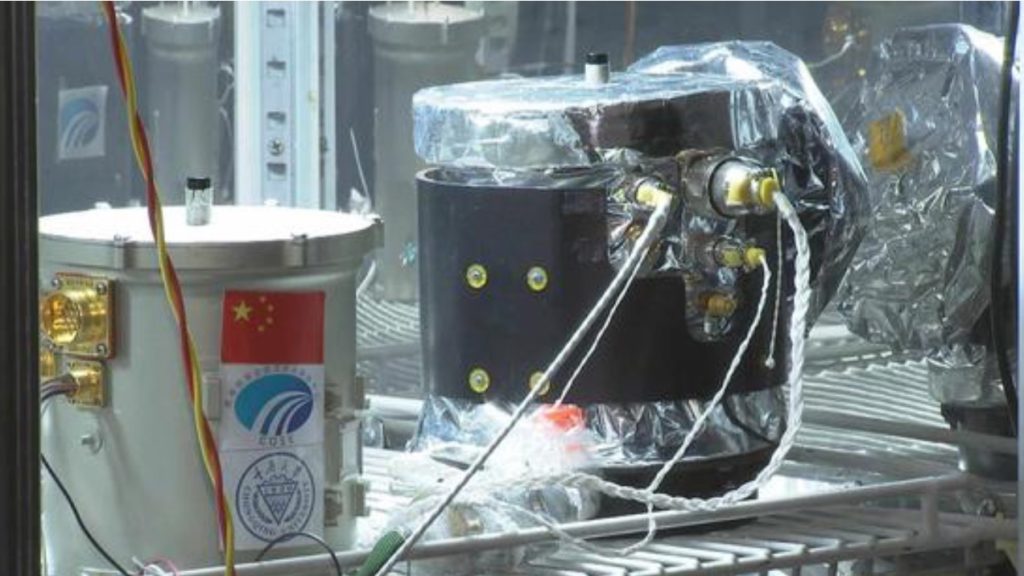 Xuan paper is a unique high-quality paper originating in ancient China. It is considered the best material for the calligraphy and painting andhas a reputation as "the king of paper that lasts for 1000 years". 2009 it came on the UNESCO list of Intangible Cultural Heritage of Humanity. Xuan paper is produced only in Anhui province from the bark of Pteroceltis tatarinowii, a common species of elm, with limestone particles deposited on the surface which can neutralize acids produced by the hydrolysis of plant fibers and from the environment. A team around ZHU Yingjie from CAS Shanghai Institute of Ceramics now developed an improved kind of "fire-resistant Xuan paper" based on ultralong hydroxyapatite nanowires used as the main building material and micrometer-sized silica glass fibers as the reinforcing framework material. In addition, a new kind of inorganic adhesive composed of amorphous nanoparticles was added. The production process is simple, highly efficient, and needs only 3~4 days. The original whiteness of the new Xuan paper was 92%, and whiteness retention was 94.2 % after simulated aging for 3000 years. When exposed to different kinds of mould spores, even in the presence of nutrients, they did not grow. The most important property is, however, that the new Xuan paper is fire resistant and exhibits high thermal stability.CAS news release, January 18, 2019
CAS news release, January 18, 2019

A team from CAS Institute of Biophysics, Institute of Zoology and Peking University has prepared human vascular cells with improved self-renewal and increased resistance to oxidative injury. In human ESC-derived vascular cells, they engineered FOXO3, an evolutionarily conserved longevity factor, to a more stable homolog by replacing two nucleotides in exon 3 of the FOXO3 gene that inhibit the phosphorylation and subsequent nuclear export and degradation of FOXO3, thus promoting the nuclear translocation of the FOXO3 protein and expression of its target genes. When tested in a therapeutic context in a mouse model, these cells promoted vascular regeneration of ischemic injury and were resistant to tumorigenic transformation both in vitro and in vivo. Mechanistically, constitutively active FOXO3 conferred cytoprotection by transcriptionally downregulating CSRP1. The study is seen as a promising option for future regenerative medicine.  
CAS news release, January 18, 2019

Science Daily reported that China's first graphene national standard "China's ninth technical term part 13: graphene and related two-dimensional materials" (GB / T 30544.13-2018 ) was officially announced. According to the standard, graphene can be composed of single or multiple layers, closely bonded to adjacent atoms and must have a dimension in the nanoscale or less.
Japan JST China news, January 18, 2019

The software is based on Multilayered Attention Modeling (SMLTA) which has increased the accuracy of on-line voice authentication by 15%. Current input software is mainly used for mobile terminals, but in the future it will be applied to interaction between various smart devices and users. With the progress of voice input technology that mixes Chinese, English and dialect, users will realize "free talk", even if Chinese and English are mixed, or if Mandarin is changed to home dialects. Baidu's overseas input software also allows for Japanese identification, Hindi recognition, and has an Hindi-English mixed input function.
Japan JST China news, January 18, 2019

According to Beijing's Mayor CHEN Jining, the number of national high-tech enterprises in Beijing reached 25,000 in 2018. On average, 199 high-tech startups opened in the city every day, and the city has 80 startup firms each worth more than $1 billion. Beijing set up a 4.45 billion USD science and technology innovation fund for incubating new technology last year, supports multinationals which plan to set up R&D centers and hopes to attract more global talent in order to become a major innovation center of S&T.
CAS news release, January 17, 2019  

The team around DENG Dehui has found a new way for a highly energy-efficient conversion of water to hydrogen at room temperature by using an electrochemical vapor shift reaction. Water vapor shift reaction (CO + H2O → H2 + CO2) is the main method for industrially producing hydrogen on a large scale. However, the process is carried out at high temperature (180 ° C – 250 ° C) and high pressure (1.0 – 6.0 MPa). DENG's team opted for an electrochemical method: CO is oxidized at a Pt/Cu anode, and the generated CO2 reacts with KOH to form potassium carbonate; at the cathode, water is directly reduced to high-purity hydrogen with nearly 100 % Faraday efficiency. Current density reached 70mA/cm2 at 0.6V, and the catalyst was highly active for 475 hours.
CAS news release, January 15, 2019
© CAS Dalian Institute of Chemical Physics
Professor XIE Gengxin of Chongqing University said a canister installed on the probe contained the seeds of cotton, rapeseed, potato, and arabidopsis, as well as eggs of fruit fly and some yeast, to form a simple mini biosphere. After Chang'e-4 landed on Jan. 3, ground control initiated to water the plants, and a tube directs natural light on the surface of the moon into the canister to allow the plants to grow. Images sent by the probe so far showed that a cotton sprout had started to grow, though no other plants were found growing. According to XIE, potatoes could be a major source of food for future space travelers. The growth period of Arabidopsi, is short and easy to observe. Yeast could play a role in regulating carbon dioxide and oxygen in the mini biosphere, and the fruit fly would be the consumer of the photosynthesis process.
CAS news release, January 16, 2019
A satellite data service center has opened in Fuzhou, Fujian Province. Apart from standard data products, it will provide remote sensing date on land, forestry, environmental protection, water resources, agriculture, disaster alleviation, weather and oceans. By the end of 2018, the center had been received data from 26 domestic satellites covering central and southern Chinese provinces including Hong Kong and the Republic of China.
CAS news release, January 16, 2019

According to an interview with the Director General of the National Intellectual Property Office SIPA, the number of invention patents owned by Mainland China (excluding Hong Kong, Macau and Taiwan) at the end of 2018 increased by 18.1% to 16.2 million. The number of invention patents held per 10,000 people was 11.5. The number of domestic trademark registrations increased by 32.8% to 18 mill. cases.
Japan JST China news, January 7, 2018
The car uses laser-positioning technology, ultrasonic radar and advanced AI software. It is a Level-4 car (no driver required self-driving is supported only in limited spatial areas).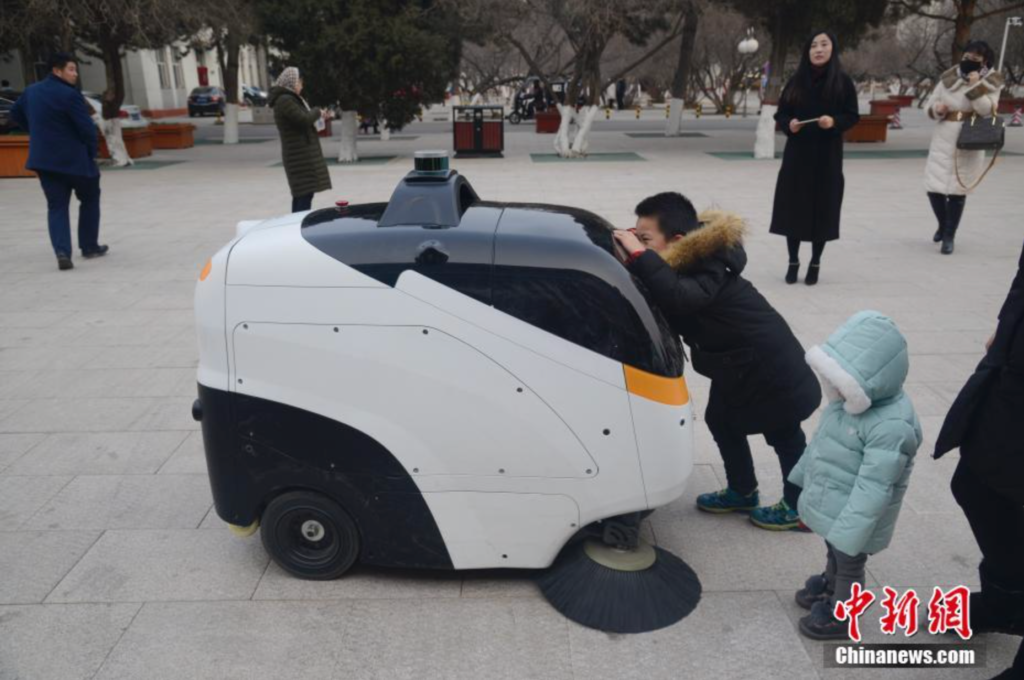 China news, January 10, 2019