In a review in Currrent Biology published on January 24, researchers around LI Yiming of CAS Institute of Zoology discuss evidence that economic corridors between core cities and key ports along traditional international transport routes may also lead to the introduction of invasive species into new areas which may threaten native species and biodiversity. According to their analyses, approximately 15 percent of areas in BRI countries have high overall introduction risks of new vertebrate species as people and cargo move about. The researchers identified 14 "invasion hotspots". Based on these findings, they call for stricter screening for alien wildlife, including imported commodities, vehicles, and equipment through airports and seaports and along other transportation corridors. Noting limited resources in many BRI countries, they also suggest the establishment of a special fund to support the operation of biosecurity measures.
CAS news release, January 25, 2019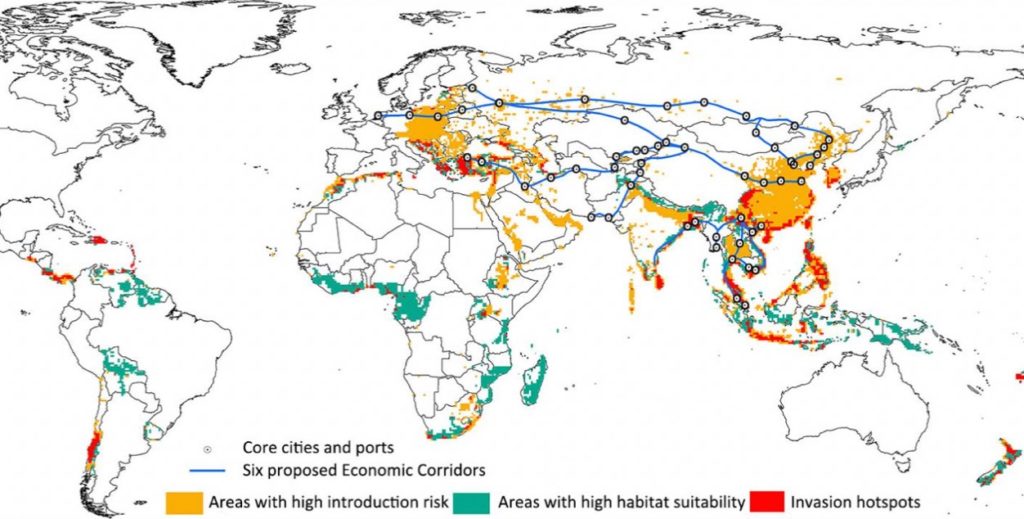 The white-haired man who entered the ticket office trying to get on the bus at Guiyang Ginyang bus station in Guizhou province was arrested before he could purchase the ticket: the station's surveillance camera had shot his image, the "facial image big data" system of...
read more
Window-to-China
Overview of last view Blogs
The 43d Chinese Internet Development Status Report published in Beijing on February 28 counted over 800 million internet users and 37,9 million internet domains by the end of 2018. Net users spent an average of 27.6 hrs per week on the internet.
Japan JST China news, March 1, 2019
Poyang Lake, Xinjiang Province, is China's biggest freshwater lake measuring 3500 km2. It provides a habitat for half a million migratory birds. A study investigating the microplastic pollution in water, sediment, and fish samples of Poyang Lake and supported by CAS found that microplastics are abundant and ubiquitous in the lake. The majority of the detected microplastics were found with a size of <0.5 mm, with fibrous and colored being the predominant characteristics. Polypropylene (PP) and polyethylene (PE) were the major polymer types. Fishing activities and domestic sewage can be the major contributors of the microplastic abundance in Poyang Lake. In addition to human activities, the distribution pattern of microplastic contamination of Poyang Lake may be also affected by hydrodynamic and topographic conditions. 
CAS news release, March 1, 2019
Recently, the Ministry of Human Resources and Social Security has released 15 new job titles, which relate to future developments in artificial intelligence, big data and other technical advances. Examples are:

Engineer for artificial intelligence
Engineer for Internet of Things
Engineer for big data
Engineer for cloud computing
Engineer for building information modelling
E-sports operator
Drone driver
The Ministry expects that recognition of new professions will encouraging people to acquire and practize relevant skills.
Xinhua Net, February 27, 2019
(reference by Xin XIONG)
Researchers from Chongqing University, the China Academy of Space Technology's Xi'an Branch, and Xidian University also in Xi'an have started construction of the first space base for an experimental solar power station in Chongqing. They plan to launch four to six tethered balloons, connect them with each other to set up a network at an altitude of around 1,000 meters. The balloons will collect sunlight and convert solar energy to microwaves beamed back to earth. Receiving stations on the ground will convert the microwaves to electricity which is distributed to a grid. The test facility will occupy 13.3 ha and demonstrate space transmission technologies while studying the effect of microwaves beamed back to Earth on living organisms. The engineers will need to resolve two major technical difficulties: accurate, directed transmission of high-capacity microwaves (so far possible over a distance of about 100 m only), and construction of a large space-based power station whose size and weight has yet to be determined. If these challenges can be tackled, a small to medium-sized stratospheric photovoltaic power plant will be built between 2021 and 2025. After 2025, larger-scale space photovoltaic power plant systems will be investigated. The long-term goal is to establish a Gigawatt commercial photovoltaic power plant in space by 2050.
CAS news release, February 26, 2019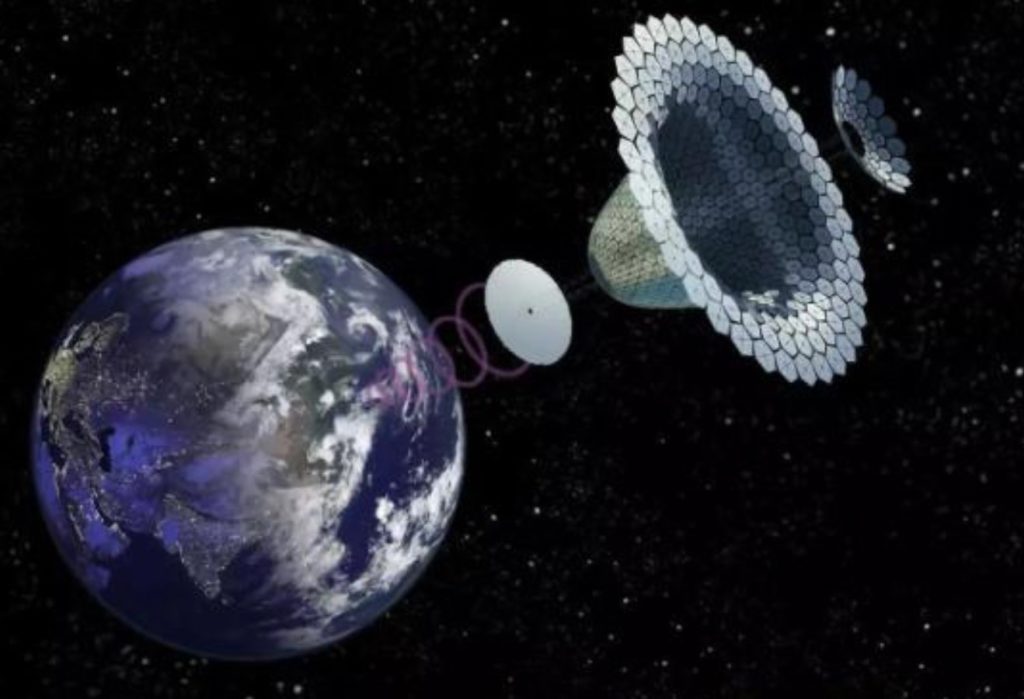 The city located in Fujian Province near the Taiwan strait has built 138 wind power generaters on islands sourrounding the city. Electricity generated enters the Putian power grid.
Japan JST China news, February 26, 2019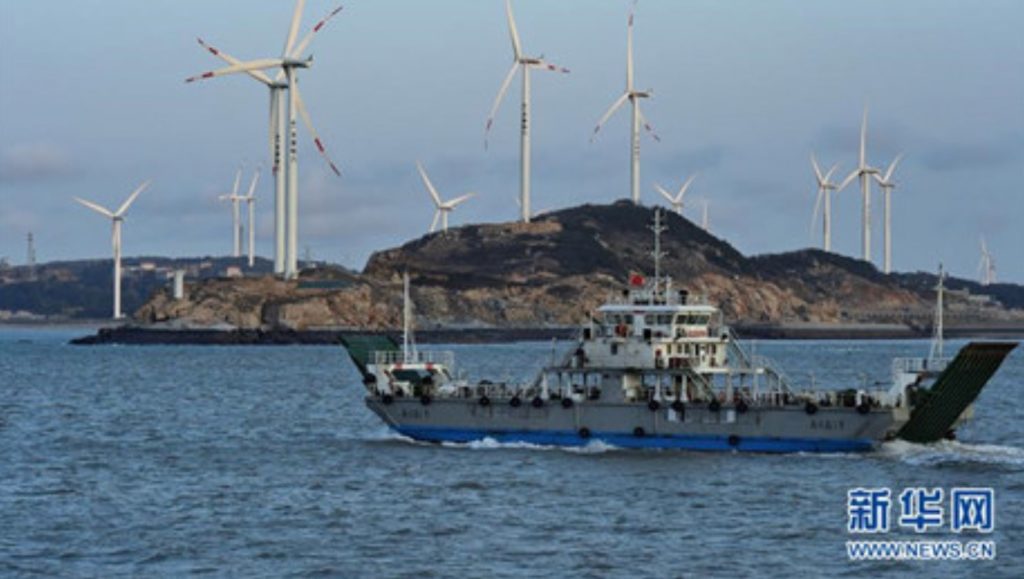 According to CHEN Yonghsheng of Nankai University, graphene can be driven by light sources such as sunlight, and the thrust generated in vacuum conditions is 1,000 times higher than that of polyimide film, studied by Western researchers for "solar sails". Graphene is among the strongest and thinnest known materials, and can withstand temperatures over 800 degrees centigrade.
CAS news release, February 25, 2019

In cooperation with CAS Guangzhou Institute of Biomedicine and Health, the group of JI Hongbin found by fate-mapping and clonbal analysis of BASCs that this cell type can become become activated by different lung injuries, and can differentiate into multiple cell lineages including club cells, ciliated cells, and alveolar type 1 and type 2 cells for lung regeneration. Thus BASCs show multipotency and self-renewal during lung repair and regeneration.
CAS news release, February 22, 2019

A group around Shuying GU and Jingen LI at CAS Tianjin Institute of Industrial Biotechnology has engineered Myceliophthora thermophila using the CRISPR/Cas9 system. They introduced fumarase of Candidakrusei fumarase into M. thermophila and disrupted the intracellular fumarate digestion pathway by deletion of the two fumarate reductase and the mitochondrial fumarase genes of M. thermophila. Increasing the pool size of malate, the precursor of fumaric acid, significantly increased the final fumaric acid titer. Finally, disruption of the malate–aspartate shuttle increased the intracellular malate content. The final strain could produce up to 17 g/L fumaric acid from glucose in a fed-batch fermentation process.
CAS news release, February 22, 2019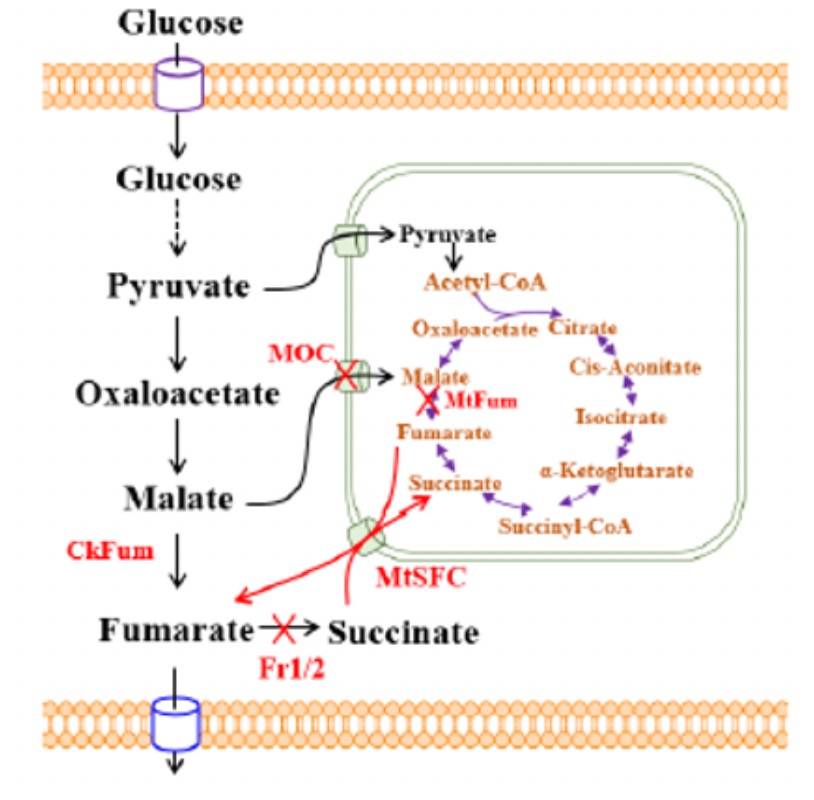 China's largest oil field supplies gas to over 40 Chinese cities including Xi'an and Beijing by a total of 5600 km of pipelines. In 2018, production reached over 38 billion m3, accounting for a quarter of China's overall production.
Japan JST China news, February 22, 2019
According to a "White paper on the development of AI Industry in Beijing", there were over 4000 AI-related companies in China by mid-2018, 1070 of which were located in Beijing. In automatic driving, 35 vehicles made by 8 companies did cover already over 63,000 km road tests.
Japan JST China news, February 20, 2019

According to a report by the China's National Energy Board, by October 2018 ultra-low emission coal-fired power generation equipment in China reached over 700 million kW. Due to ultra-low emissions and energy savings, annual emissions of sulfur dioxide, nitrogen oxide and flue dust in China's coal-fired power generation industry has drastically decreased since 2014, and standard coal usage for power supply also tends to decrease.
Japan JST China news release, February 14, 2019
Previous studies had shown that mesenchymal stem cells from human bone marrow have the potential to differentiate into hepatocyte-like cells in vitro and continue to maintain essential hepatocyte functions after being transplanted into host mouse livers. After HBV infection, the humanized mice developed specific immune and inflammatory responses and showed progression to chronic hepatitis and liver cirrhosis, providing opportunities for better understanding the immune pathophysiology of HBV and testing promising antiviral therapies in vivo. According to WHO, an estimated 257 million people are living with HBV infection, and over 100 million among them in China.
CAS news release, February 12, 2019

Over the past 30 years, planting shrubs and trees led to greening of over 6000 square kilometers of this desert. Carbon sequestration is now 15.4 million tons, water source recharge is 24,376 million cubic meters, and oxygen release about 18.3 million tons. The region located in Inner Mongolia is now a United Nations "World Ecological Economic Demonstration Area", and NASA, based on satellite images, recognized China's "Outsized Contribution" to global greening trends. China at present accounts to 1/4th of the world's greening expansion area.
China Daily, February 12, 2019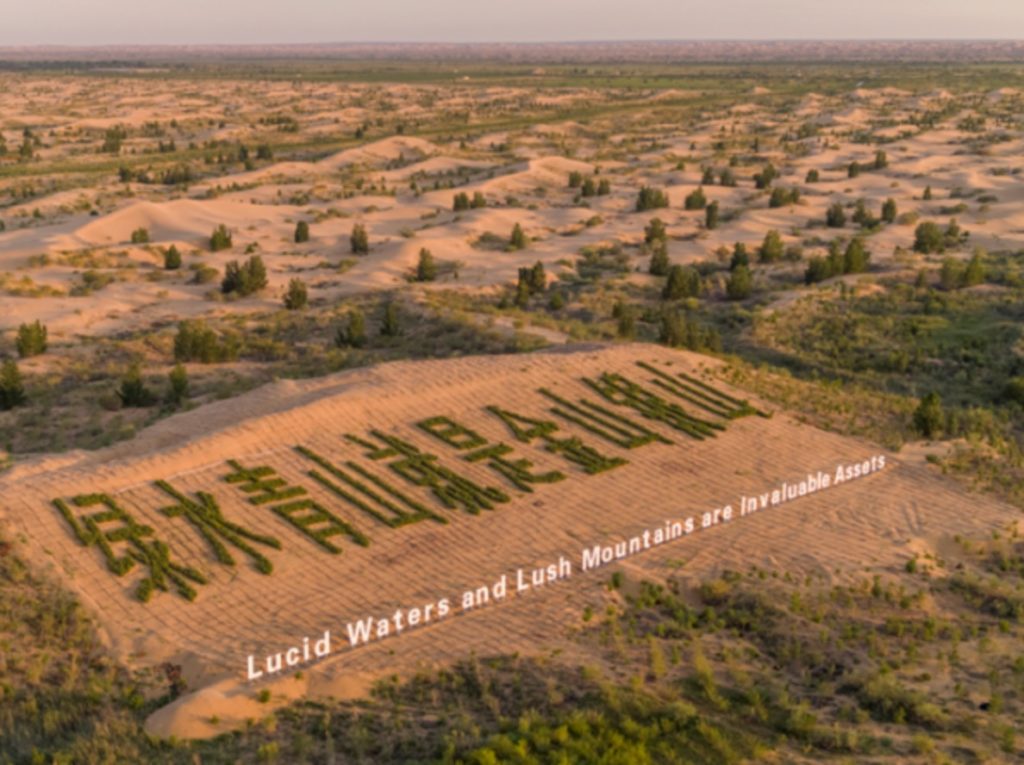 A team from Yangzhou University, CAS Institute of Process Engineering and the University of Technology in Sydney has developed a mthod which killed model Escherichia coli under visible-light irradiation within 30 min, by using an edge-functionalized graphitic carbon nitride (g-C3N4) as the photocatalyst. The authors believe that edge functionalization generated an anisotropic electric field that promoted the separation of photo-generated electron-hole pairs, leading to disruption of membranes. The method may eventually be used to prepare pathogen-free water by photocatalysis.
CAS news release, February 8, 2019 

According to a report of China Daily, 6,300 freight trains travelled between China and Europe in 2018, 72% more as compared to 2017.
China Daily German edition, February 1, 2019