The focus will be on hydro projects and the upgrading of technical and vocational training centers.
Xinhua news release, December 12, 2019
After a visit of China's Prime Minister LI Keqiang to Japan, the development of hydrogen-based fuel cell cars in China gains momentum. The official development plan now provides for 50,000 vehicles by 2025, and car manufacturers such as BAIC, SAIC, Great Wall Motors...
read more
Window-to-China
Overview of last view Blogs
The total number of wind power generators will be 50, 32 for 4.5 MW and 18 for 4 MW. The total installed capacity thus is 261 MW, and annual power generation after completion in September 2020 will be 870 million kWh. A 220 kV submarine transmission cable with a diameter of 25.2 cm and a total length of 12 km was laid by the submarine cable construction ship "Jingbao 9". Yushan island holds a large petrochemical complex.
Japan JST China news, December 10, 2019
The system uses the latest AI product 笔译 (bi yi) 
https://baike.baidu.com/item/笔译 
and can perform simultaneous interpretation in over 20 languages ​​in the form of speech and text.
According to the court, the introduction of the system removes the anxiety that foreigners involved in litigation can't understand the language in the trial process, improves the efficiency of trials involving foreigners, and broadcasts legal interrogation overseas. It is being used to help foreign officials to participate in discussions in real time and to deepen their understanding of Chinese financial justice, and for court operations such as simultaneous interpretation of foreign relations and automatic translation of court documents.
Japan JST China news, December 10, 2019
According to the Biobank's PI LEE Techang, the Taiwan Biobank, founded 2012 by the Academia Sinica, has collected gene samples from 120,000 generally healthy Taiwan residents aged from 30 to 70 and finished whole-genome genotyping of 100,000. The biobank also collected blood and urine samples and physical data of participants, such as weight, height, blood pressure and bone mass, as well as health information including lifestyle, living environment and family disease history. The Taiwan Biobank since 2015 has also obtained gene samples from about 4,000 patients with major chronic diseases such as cancer and Alzheimer's disease and is expected to expand sample size to 100,000 of such patients.
Xinhua news release, December 16, 2019
During a broadcast event on December 17, the following achievements were celebrated:
On January 3, 2019, Chang'e-4 spacecraft landed at 177.6 degrees east longitude and 45.5 degrees south latitude on the back of the moon; pictures are transmitted by relay satellite Qiao located in an appropriate stationary lunar position,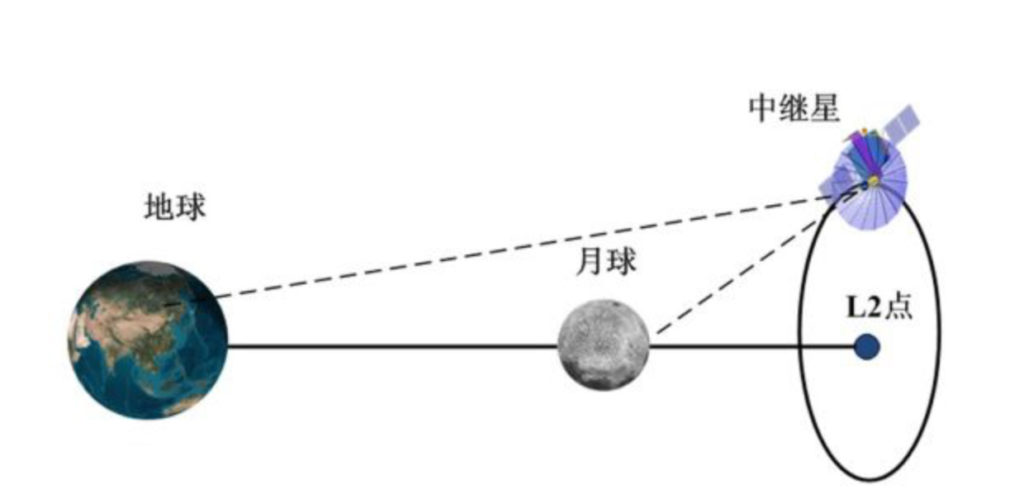 on April 10, astronomers from all over the world including China associated in The Event Horizon Telescope (EHT) network — a planet-scale array of eight ground-based radio telescopes forged through international collaboration– took the first picture ever of a black hole. This black hole is located in the center of the great elliptical galaxy M87 in the direction of Virgo, 55 million light years away from the earth, and its mass is about 6.5 billion times that of the Sun,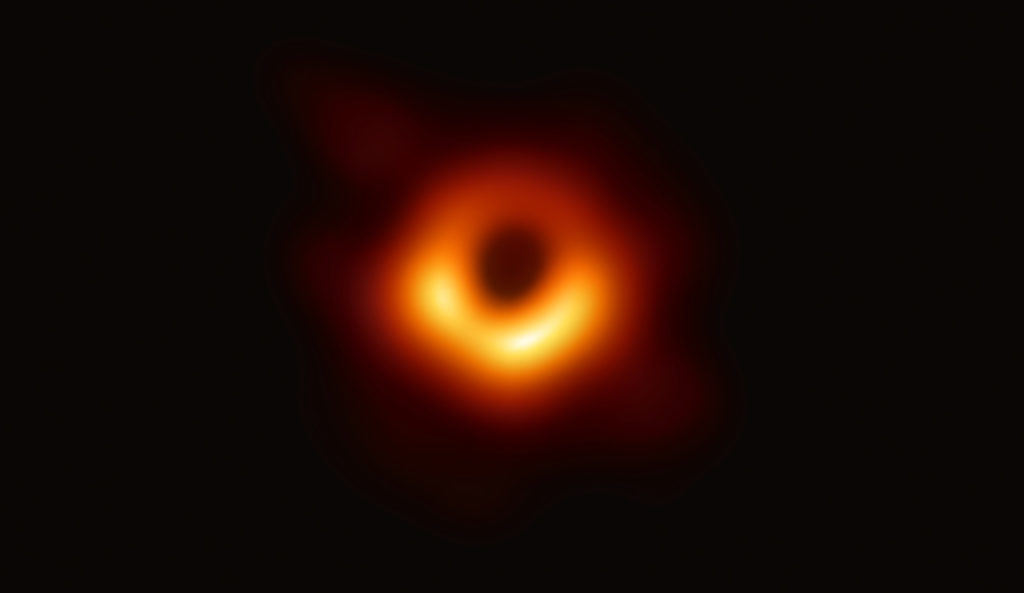 on June 5, China made its first maritime launch; seven satellites were launched simultaneously from a platform in the Yellow Sea using a "Long-March-11" carrier rocket,
on June 6, the Ministry of Industry and Information Technology (MIIT) issued the first 5G commercial licenses to China Telecom, China Mobile, China Unicom, and China Electric Power. Features of 5G are high speed, low delay and high reliability, an important basis for the development of next-generation information technology and the digital economy,
on June 17, Nobel laureate TU Youyou's team reported on the mechanism of drug resistance to artemisinin and on new indications of this drug such as the treatment of lupus erythematosus. The revival of traditional Chinese medicine overseas has been highly appreciated by the World Health Organization (WHO),
on August 1, Nature magazine reported on the world's first hybrid architecture brain-type chip developed at Tsinghua University, Jing Pei et al., Nature 572, 106-111 (2019). The chip's fusion technology combines brain-type computation and computer-based machine learning and will accelerate R&D of artificial intelligence,
on August 13, the largest yet built mud-balanced shield machine started operation at the Spring Wind Tunnel in Shenzhen. The drilling diameter is 15.8 meters, the weight 4800 tons, and the total length 135 m. Energy output is over 11,500 kW, and total thrust is 24,600 tons,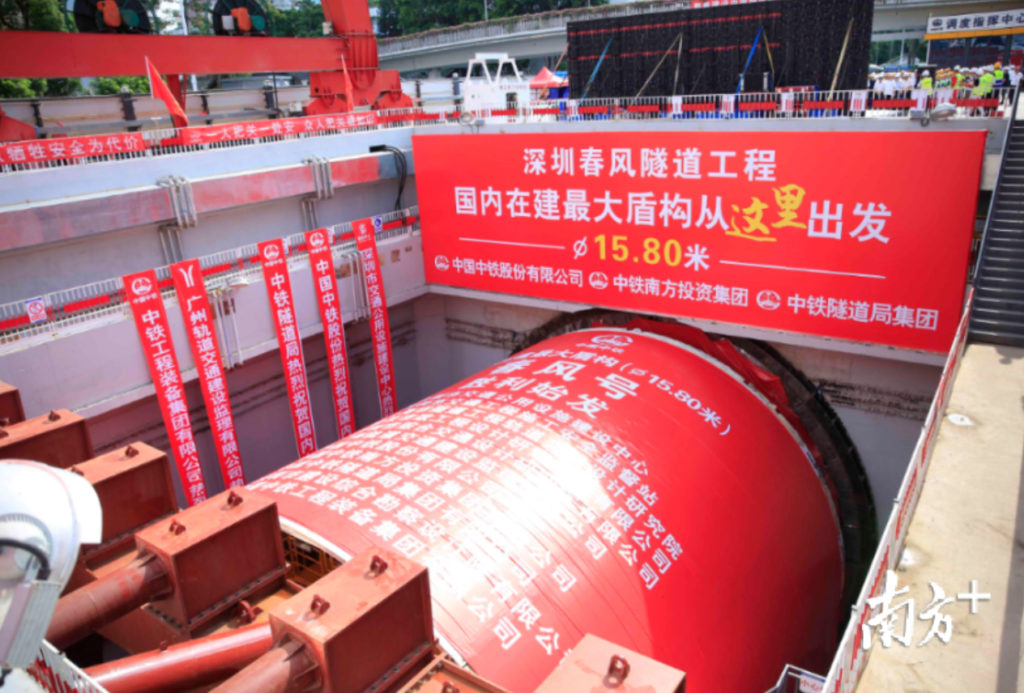 on September 17, president Xi Jinping awarded the Medal of the Republic of China and a national honor title to 42 people, including YUAN Longping, "the father of hybrid rice",
on October 16, the Hubble telescope, managed by the NASA and the European Space Agency, took a picture of the first interstellar comet "2I/Borisov", named in honor of its discoverer, Crimean astronomer Genaday Borisov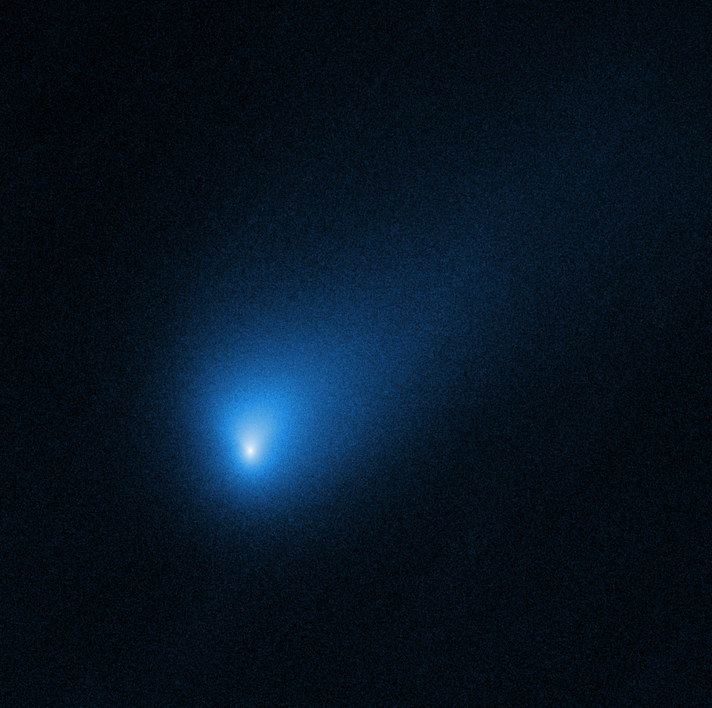 on November 14, China's Mars exploration mission was unveiled by a test on air levitation, obstacle avoidance, deceleration and landing in a Martian environment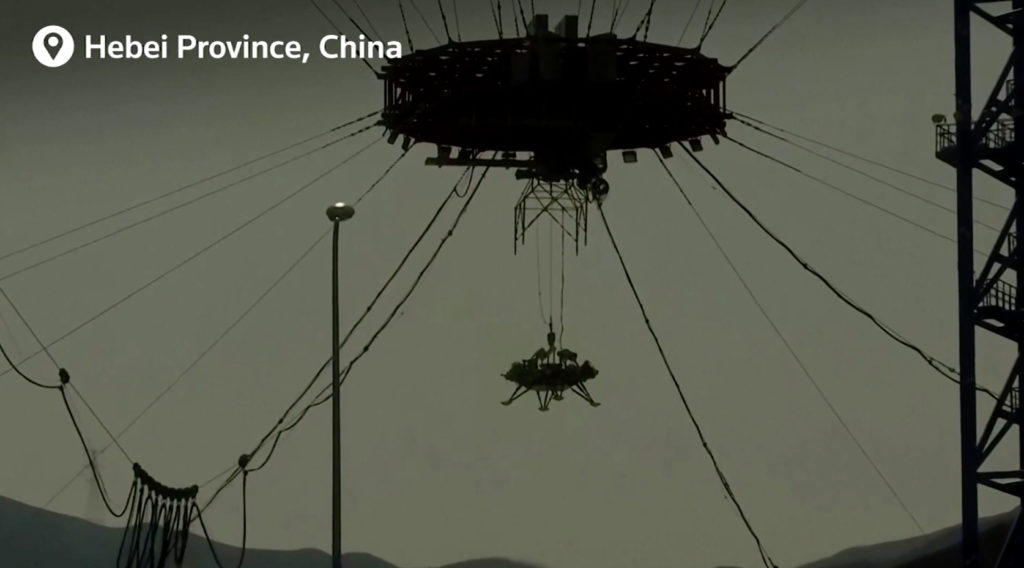 CCTV December 17, 2019
The CUSD2-1 project will be realiszed in the Xiangshan Uranium Mine in Jiangxi. China's largest volcanic-type uranium ore field, the Xiangshan ore field, plays a very important role in safeguarding uranium resources in China. At present, the exploration of this ore field is mainly limited to the shallow surface, and the research on the deep metallogenic environment and conditions is less involved. Deep scientific drilling is a "telescope" for exploring deep uranium resources. The project team will carry out three-dimensional three-dimensional exploration of the deep ore-forming environment of the Xiangshan uranium ore field, reveal the uranium polymetallic resource ore-forming conditions, build a 3,000-meter deep metallogenic information identification technology, and provide technical demonstration for large-depth uranium polymetallic prospecting.
Science and Technology Daily news release, December 18, 2019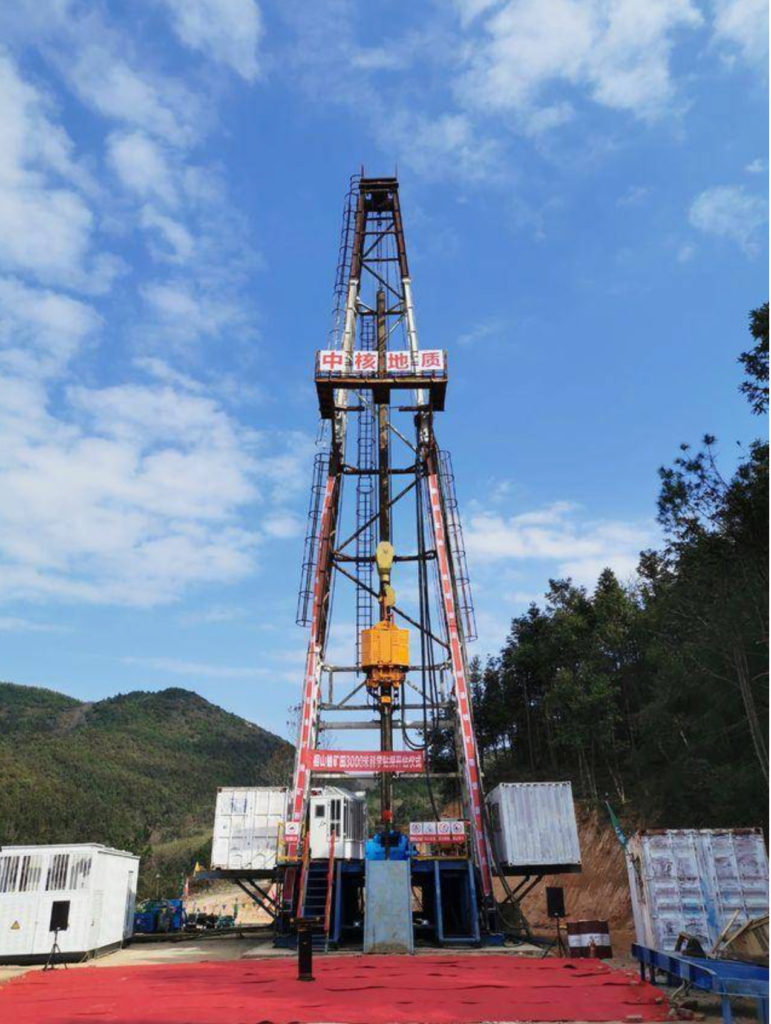 Newly confirmed oil reserves increased by 25% to 1.2 billion tons, and natural gas increased by 68% to 1.4 trillion cubic meters. Crude oil production amounted to 191 million tons, breaking away from the continuous decline since 2016. Production of shale gas, coal seam gas, and coal gas increased overall.
Japan JST China news, December 18, 2019
According to the Ministry of Science and Technology (MOST), the number of people who participated in nationwide science popularization programs reached 892 million, 15.8% more than 2017. By the end of 2018, the country had 1,461 science and technology centers and museums that specialized in popularizing science.
Xinhua news release, December 12, 2019
A cap picks up electroencephalograph (EEC) signals and sends them to a computer. Brain patterns, which carry the user's intent, are decoded by an algorithm on the device. Eventually, the information is converted into instructions and triggers an action. Using this interface, WEI Siwen, a graduate student at Tianjin University, typed 69 characters in one minute via mind control, winning the first prize in a BCI competition held earlier this year. The speed proved faster than hand typing.
The device is applicable in medicine, rehabilitation, brain cognition, neural feedback and signal processing, researchers said, adding that the BCI technology will be adapted for civilian use, and the device will become easier to carry and use, becoming wearable in the future.
Xinhuanet, December 24, 2019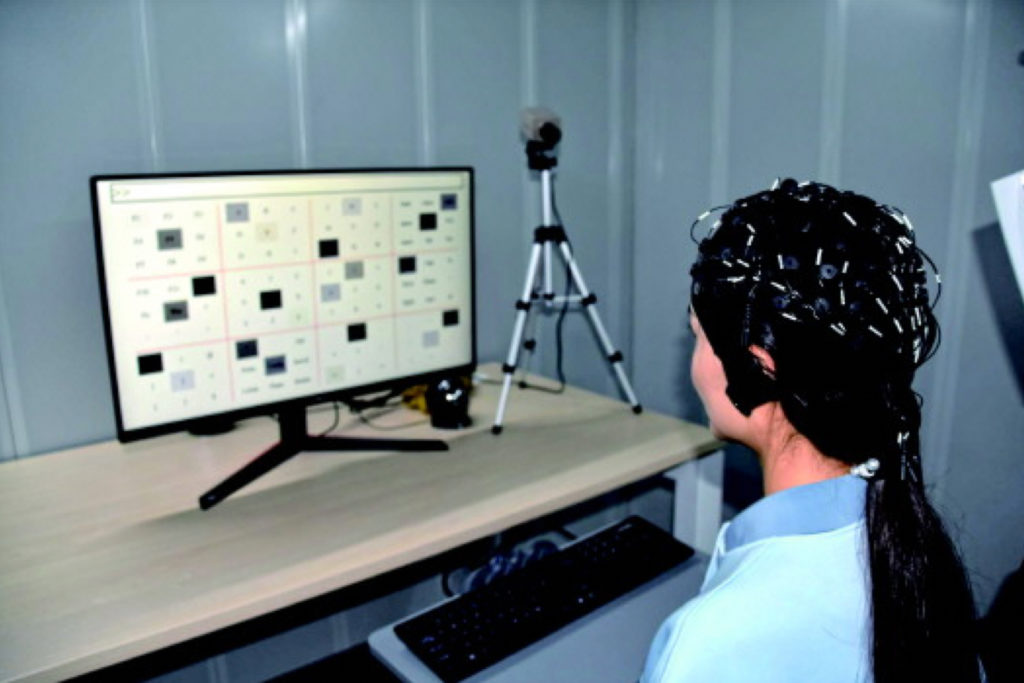 The "Beidou Xinhe" electrocardiograph is suitable for early arrhythmia screening, chronic disease, and daily ECG monitoring of postoperative patients. On the user-side, it does sensing + data transmission storage + AI interpretation. The ECG data are processed by AI ​​interpretation to complete the evaluation of ECG signal quality and ECG. Data of the sensor, which is worn on the breast, are transmitted via Beidou satellite to a receiving hospital from where the patient is monitored.
Japan JST China news, December 16, 2019
The open-access catalog of biological resources has collected more than 7 million pieces of biological resources data from 76 biological resources libraries in 40 research institutes of the CAS, including biological specimens, plant resources, biological genetic resources, experimental animal resources and biodiversity monitoring network resources. Language is Chinese.
Since the 12th five-year plan, the CAS has launched a strategic biological resources plan, integrating relevant resources including the botanical garden, specimen museum, resource bank, biodiversity monitoring network and experimental animal platform of the CAS to build a complete biological resources system.
At present, a network framework has been formed, including five resource collection and preservation platforms, three resource evaluation and transformation platforms and one information center
CAS news release, December 10, 2019
Within the program, large-scale genomic data will be collected to establish a health care system with predictable, preventative and individual-based medical treatment for the citizens of the UAE. Coordinator is the Abu Dhabi-based Group 42.
Xinhua, December 12, 2019
A team around LIU Zhi (CAS Shenyang) and QI Liang (Qingdao University of Science and Technology) has developed a neural-network based system to simulating a doctor's inquiry and his prescription that is composed by a series of herbs. It can automatically simulate some principles and learns the interaction between symptoms and herbs from clinical records of traditional herbal medicine. This model consists of two different attention mechanisms for distinguishing the main symptoms and pays attention to different symptoms. In 22.41% of all cases tested, several herbs in each predicted prescription overlapped with its label; and 10.1% of cases wesre completely different from the label. In summary, 67.49% of the predicted prescriptions are close to the labels, and 89.9% among them contain the same herbs with the labels.
https://ieeexplore.ieee.org/abstract/document/8839090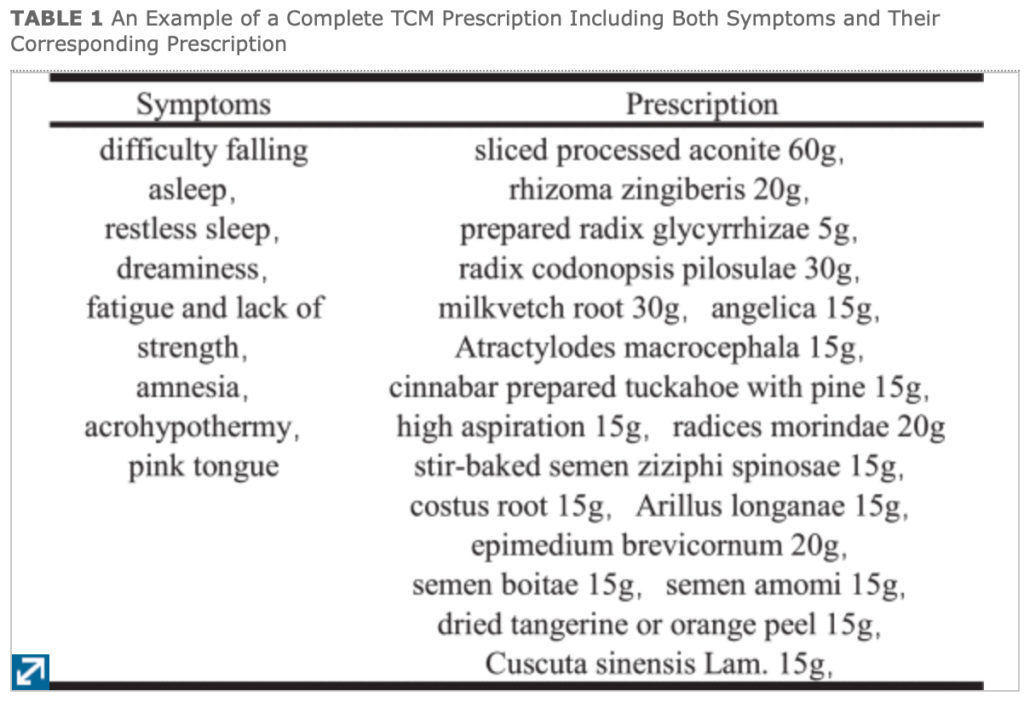 According to the journal, these are:
developing clonal seeds from hybrid rice
WANG Kejian, from the China National Rice Research Institute and the Chinese Academy of Agricultural Sciences, conducted simultaneous genome engineering of meiosis and fertilization genes to develop the clonal seeds
A slurry tunnel-boring machine challenged a cross-sea project
A 12.26m diameter slurry tunnel boring machine (TBM) designed by CREG excavated a 2.9km long double-track metro rail tunnel under the Suoyu Bay in the city of Dalian in northeast China
Beijing Daxing International Airport broke several world records
The roof of the terminal building consists of a central skylight, six strip skylights and eight bubble-shaped windows. It needed to be spliced with 12,800 pieces of glass in different shapes and materials, connected by 12,300 spherical nodes and more than 60,000 rods. The roof looks like it is made up of clouds, but weighs more than 30,000 tons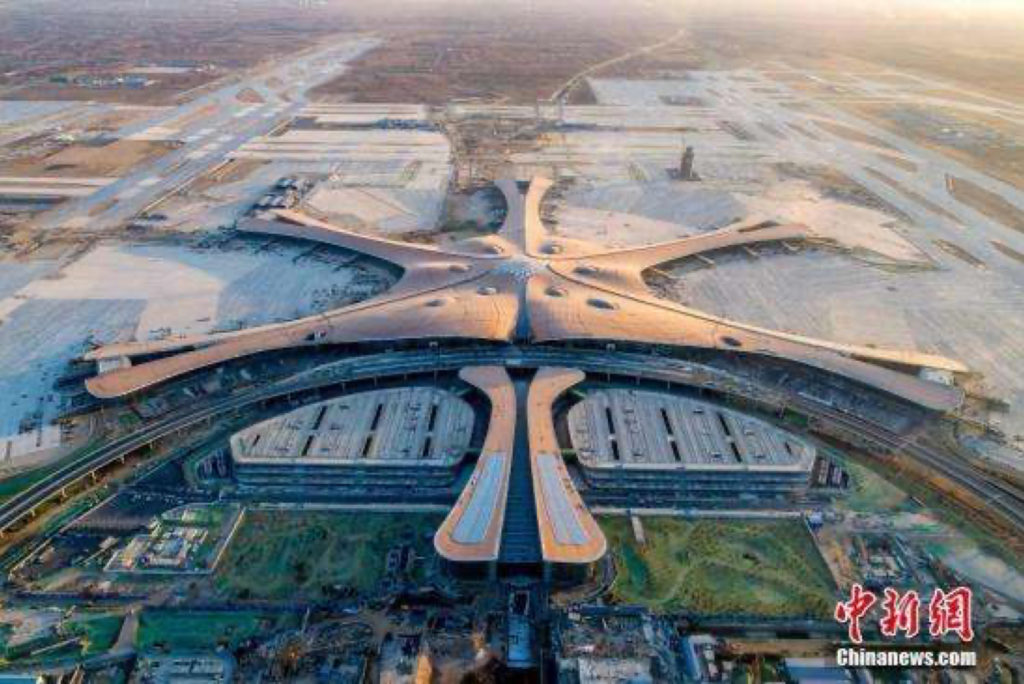 a first rocket into space was launched from a sea platform
A Long March 11 solid-propellant carrier rocket blasted off at 12:06 pm on June 5 from a mobile launch platform — a modified submersible craft — in the Yellow Sea off the eastern province of Shandong and then sent seven satellites into orbit about 600 kilometers above the Earth,
a high-speed maglev train prototype was tested
a prototype magnetic-levitation train with a designed maximum speed of 600 kilometers per hour was launched in Qingdao,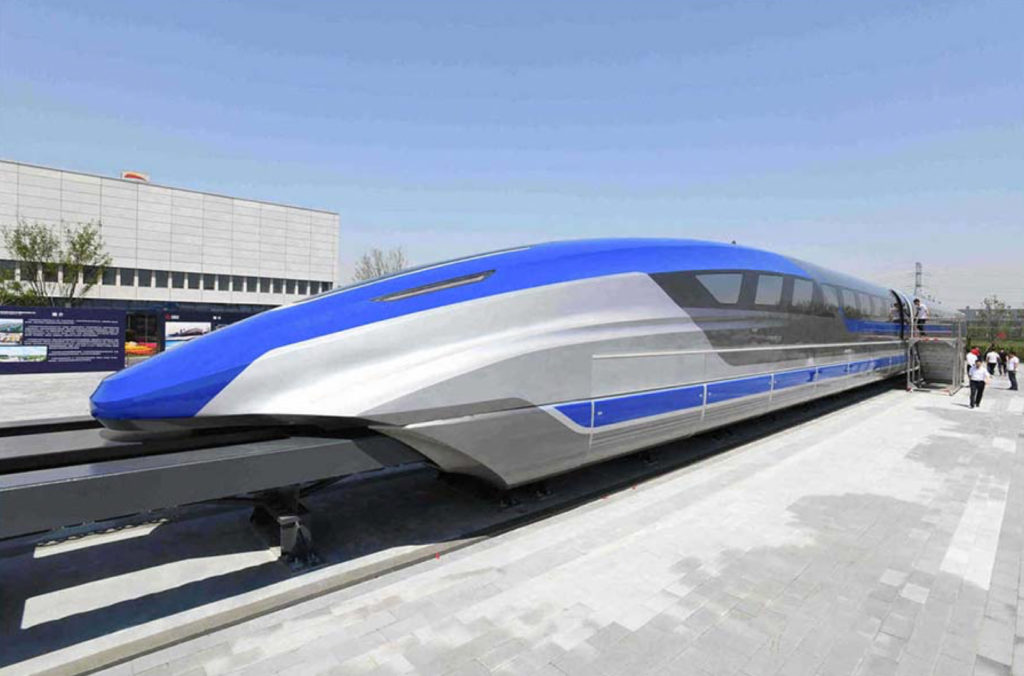 work progressed on the International Thermonuclear Experimental Reactor (ITER) Tokamak
a China Nuclear Power Engineering (CNPE)-led consortium won the bid for an installation project in a Tokamak Assembly Contract 1 (TAC1)
China's first private commercial rocket took off into orbit
iSpace, a Beijing-based private rocket company and China's answer to SpaceX, successfully launched its prototype "SQX-1 Y1" solid rocket from Jiuquan Satellite Launch Center, and
Tianhe-2 supercomputer works out the criterion for quantum supremacy
A world's first criterion for quantum supremacy was issued on Nov.4 in research jointly led by Prof. Wu Junjie at the National University of Defense Technology.
During the research process, a boson sampling task was performed on the Tianhe-2 supercomputer.
© People's Daily Engish edition, December 24, 2019
The group of ZHAO Zongbao has built an E.coli cell which uses a non‐natural cofactor and formate driven system for reductive carboxylation of pyruvate. To this end, a formate dehydrogenase (FDH) mutant, FDH*, that favors a non‐natural redox cofactor, nicotinamide cytosine dinucleotide (NCD), generates a dedicated reducing equivalent at the expense of formate. By coupling FDH* and NCD‐dependent malic enzyme (ME*), the successful utilization of formate as both CO2 source and electron donor for reductive carboxylation of pyruvate was shown, with a perfect stoichiometry between formate and malate.
https://doi.org/10.1002/ange.201915303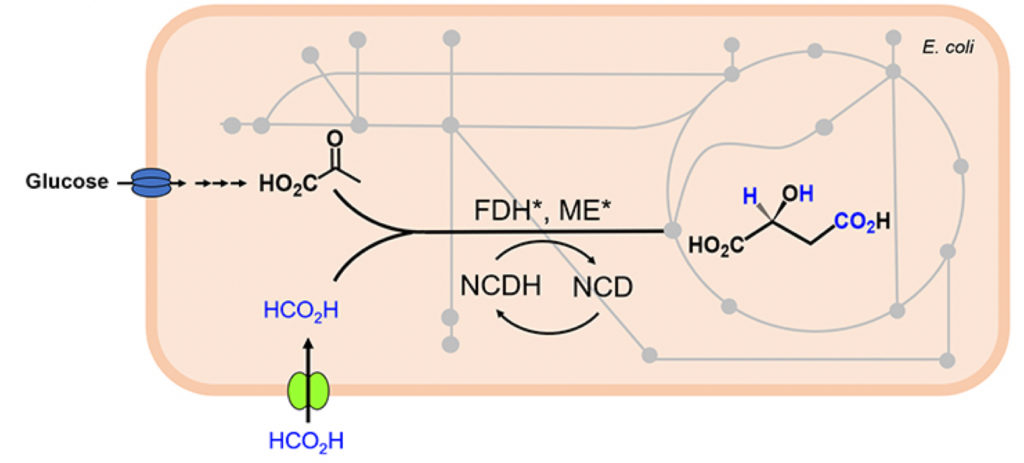 YU Shuhong, LIANG Haiwei and colleagues at the University of Science and Technology of China have reported a method for thermally transforming bacterial cellulose into graphitic carbon nanofiber aerogels (CNFAs) through controlled pyrolysis. The carbon aerogel is based on the hierarchical structure of bacterial cellulose, and maintains superelasticity without plastic deformation after 2 × 106 compression cycles. It shows excellent superelasticity and fatigue resistance that do not change with temperature betweens -100 to 500 ° C.
https://doi/10.1002/adma.201904331