The UNESCO-Equatorial Guinea International Prize for Research in the Life Sciences honours outstanding scientific research projects in the life sciences that have led to an improvement in the quality of human life. As a side event of the 33rd African Union (AU) summit in Ethiopia's capital Addis Ababa, she has received the award for her groundbreaking work on artemisinin. Two other scientists, Cato Laurencin (USA) and Kevin McGuigan (Ireland), were also honoured at this event.
Xinhua news release, February 10, 2020
The UNESCO-Equatorial Guinea International Prize for Research in the Life Sciences honours outstanding scientific research projects in the life sciences that have led to an improvement in the quality of human life. As a side event of the 33rd African Union (AU) summit...
read more
Window-to-China
Overview of last view Blogs
A patrol robot for temperature measurement using 5G network is being deployed in Huangpu District, Guangzhou (Guangdong Province). The robot records where it has moved, and if it finds a person whose body temperature is above a set point or has no mask, it sounds an alarm. The robot performs on a panorama view with no blind spot.
People Daily online, February 7, 2020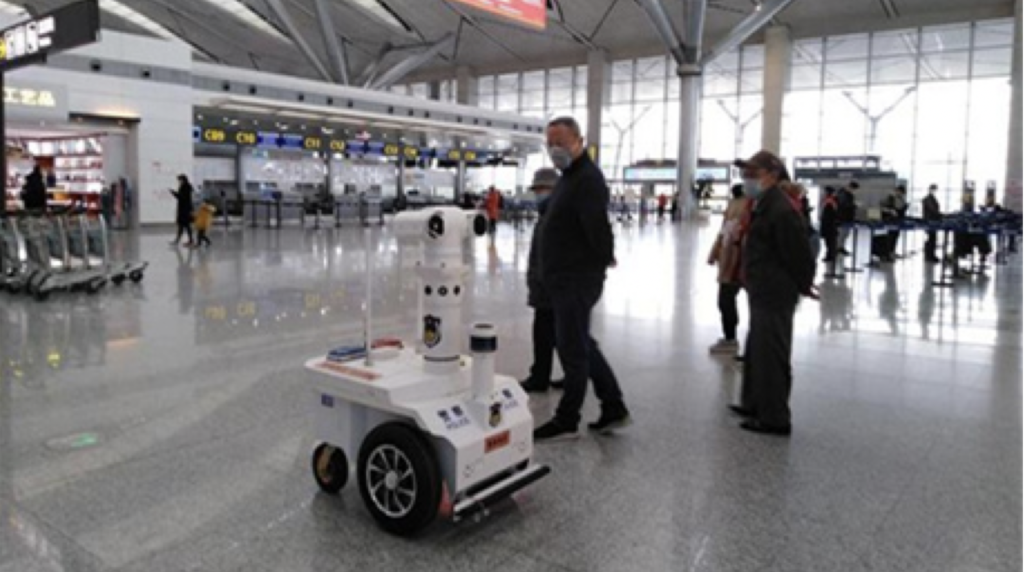 In an open paper published by Oxford Press' National Science Review, WEI Xiaoman, LI Xiang and CUI Jie from the CAS Institut Pasteur and CAS Wuhan Institute of Virology draw the following conclusions, based on next-generation sequencing:
"The novel coronaviruses 2019-nCoV in Wuhan likely had a bat origin, but how the human-infecting viruses evolved from bats requires further study. The human-infecting virus may become more infectious but less virulent as it continues to (co-)evolve and adapt to human hosts. Since Wuhan is one of the largest inland transportation hubs in China and the city has been closed off, it is urgently necessary to step up molecular surveillance and restrict the movement of people in and out of the affected areas promptly, in addition to closing the seafood markets."
https://doi.org/10.1093/nsr/nwaa009
The service provides information on the first new virus strain isolated in China by the Centers for Disease Control and Prevention, electron micrographs, novel nucleic acid detection primers and probe sequences. It integrates global coronavirus genes and genomic big data, and helps to establish a global coronavirus data platform.
Voice broadcast, CAS Institute of Microbiology
According to a press release of Nanjing University, entangled photons could be fired from a drone at points A and B 100 meters away when reaching an altitude of several tens of meters. The photons met interference from atmospheric turbulence, rainwater, sunlight, etc., but still reached the ground almost unchanged.
Japan JST China news, January 23, 2020
The plan will build a digital resource system with five types of data:
agricultural natural resources
important agricultural varieties resources
rural collective assets
rural housing bases, farmers and new farmers, and
digital agriculture
It is designed to promote computerization of cultivation industry, smarter livestock industry, smarter fisheries, digitalization of seed industry, diversification of new business types, and a comprehensive process of quality and safety management, and increase the production capacity of digitalization of agriculture.
Japan JST China news, January 23, 2020
During a meeting on January 18, 2020, CAS president BAI Chunli announced that the CAS plans for the world's largest high-energy synchrotron in Beijing's Huairou district. With other major equipment and 11 new scientific and educational facilities in the park, total investment will sum up to 10.4 billion CN¥ or 1.5 billion US$. The academy will also build new labs in Shanghai, in Hefei (Anhui province), the Xiongan New Area (Hebei province) and in the Greater Bay Area connecting Guangdong-Hong Kong-Macao.
By the end of last year, the academy had launched 58 pilot projects in fields such as space technology, green industry and regenerative medicine
The CAS has also launched a new version of its cloud database and opened it for researchers around the world, including cloud calculation, data search and storage, analytical software and community networking.The network includes scientific data on energy, oceanography, biosciences, health and other frontier fields.
CAS news release, January 24, 2020
According to a press conference of the Ministry of Water Affairs, China has now established a network of hydrological observatories of its large rivers and their major tributaries, for flood countermeasures and water quality control. Observation points now number 121,000, with 3,154 stations, 14,286 surface water quality stations and 26,550 groundwater quality stations.
Japan JST China news January 21, 2020
Mikania micrantha, dubbed "mile-a-minute" weed, is one of the top 100 worst invasive species and one of the most harmful invasive plants, also in south China. WAN Fanghao, Chinese Academy of Agricultural Sciences, and colleagues have prepared a 1.79 Gb reference chromosome map and have shown that half of the genome is composed of long terminal repeat retrotransposons, including a whole genome duplication event. Mikania micrantha achieves higher photosynthetic capacity by CO2 absorption at night to supplement its carbon fixation during the day, as well as enhanced stem photosynthesis efficiency. Furthermore, the metabolites of the plant can increase the availability of nitrogen by enriching microbes that participate in nitrogen cycling pathways.
Nature Communication https://doi.org/10.1038/s41467-019-13926-4
The new technology is based on an improved method to detect motion blur. A parameterized motion blur kernel is mapped into the 3D pose space of the camera to obtain a 3D pose set, and the intersection of the 3D pose sets (shared pose set) corresponding to multiple image patches is obtained. Compared with state-of-the-art methods, the detection accuracy of the proposed method is claimed to be improved by more than 20%.
On an area of ​​5,000 mu (approximately 333.3 hectares) with an average altitude of more than 2,200 meters at Wei Ning Yi Hui Miao Autonomous County, engineers seek lead technologies for vegetable production such as Chinese or white cabbage and radish. 5G-supported drones with multispectral equipment monitor crop growth, soil moisture and weather conditions and make decisions using an AI judgment system. Remote operation maintenance and quality tracing will be installed in Guiyang city. If the "smart farm" trial is successful, 400,000-mu (approximately 26,700 hectares) vegetable bases will also be built in all prefectures.
Japan JST China news, January 21, 2020
In Heilongjiang Ice Base Speed ​​Skating Pavilion, a model system acquires exercise information in real time based on AI technology. It automatically tracks the position on ice, draws the trajectory of the run, and calculates a speed-related index. The AI component is based on viewing angle algorithms and full panorama connection technology.
Japan JST China news, January 21, 2020
The Five-hundred-meter Aperture Spherical radio Telescope (FAST), a single-dish telescope with a diameter of half a kilometer and a receiving area equivalent to about 30 football fields, was officially taken in operation. It is located in a naturally deep and round karst depression in Southwest China's Guizhou province.
Xinhua news release, January 13, 2020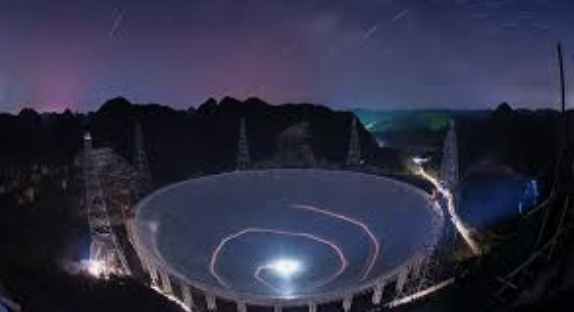 RAO Zihe and WANG Xiangxi from the CAS Institute of Biophysics and BU Zhigao from the CAS Harbin Veterinary Research Institute have determined the structure of the African swine fever virus (ASFV) at a resolution of 4.1-angstroms, using an optimized image reconstruction strategy. The virus's structural details will provide strategies for vaccine development.
CAS news release, January 16, 2020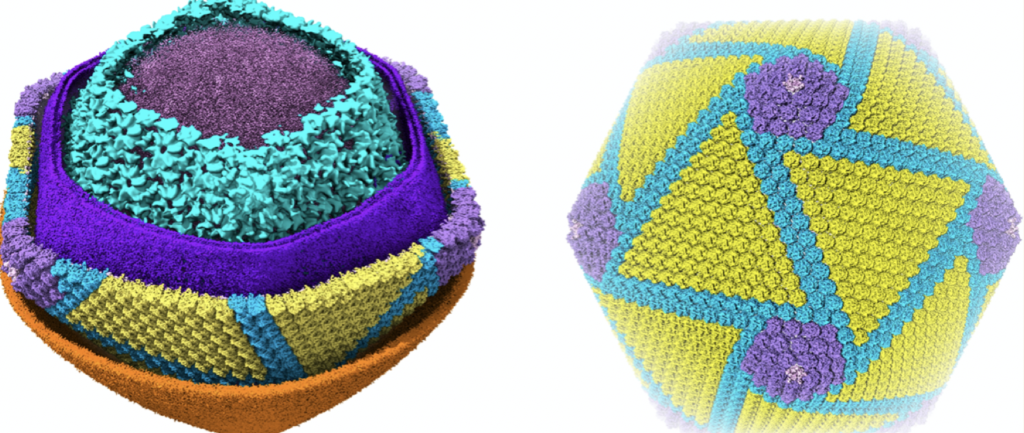 GAO Hongjun and colleagues from CAS Institute of Physics have achieved atomically precise folding of graphene nanostructures through STM tip-induced manipulation technology. They were able to fold graphene nanoislands in an arbitrarily chosen direction, constructed bilayer graphene stacks withs a tunable twist angle and a tubular edge connection between the layers, and created intramolecular junctions of bicrystal graphene nanoislands. Atomically precise "origami" can be used for the construction of quantum materials and quantum devices.
CAS news release, January 16, 2020
The project initiated by LI Can of CAS Dalian Institute of Chemical Physics combines hydrogen production by electrocatalytic water splitting with highly selective, carbon dioxide hydrogenation to methanol. Energy consumption is reduced to 4.0-4.2 kWh / m3 hydrogen. Carbon dioxide hydrogenation to methanol uses a bimetal oxide catalyst (ZnO-ZrO2). Methanol selectivity is greater than 90%, and degradation of the catalyst after 3000 hours of operation is less than 2%. A1,000-ton scale demonstration project was commissioned in the Green Chemical Park in Lanzhou New District.
CAS news release, January 17, 2020